wholesale & hospitality programs.
manage multiple Airbnbs or a small boutique hotel? You've come to the right place
---

---
We supply the finest hoteliers, boutique stores and interior designers who look to provide an exceptional experience for their customers.

Our 'From Field to Feeling' approach means all our towels are made purely of high grade Egyptian cotton. We do everything from harvesting the cotton, to manufacturing it all in Egypt then we ship it straight to you.
---
---
✔️ Seamless online wholesale ordering.
✔️ Ability to pay with Net 60 terms, covered by Faire.
✔️ World-class customer support.
✔️ Instant $100 OFF and 1 year of FREE freight.
---
.If your business or services utilizes towels of any kind, we guarantee we make a better version of them. We offer all towel sizes from the massive Bath Sheet, all the way to the wash-cloth size. Check out our catalog below: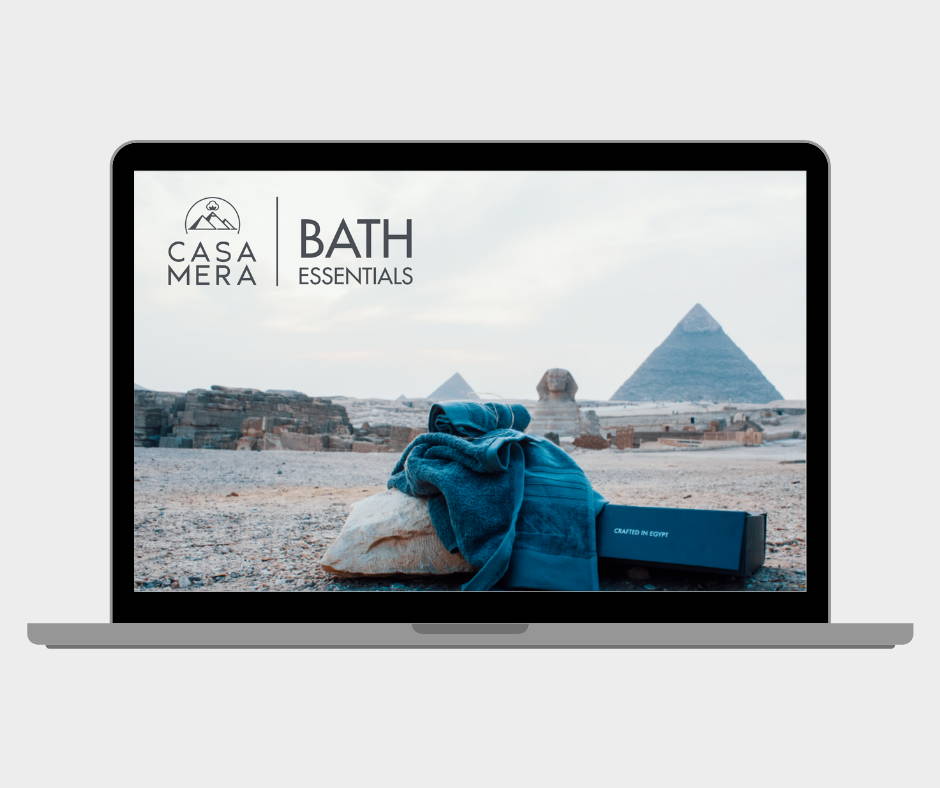 What is your wholesale program?
We offer 15-55% OFF our retail line depending on the quantity. The wholesale discount cannot be combined with any other offer or discount. Sales tax applicable.
Who qualifies for the wholesale program?
Our program is open to small business owners (online and offline) independent interior designers, Spas, Airbnb hosts, and property owners looking to stock up on bath linens.
What are the benefits of joining the wholesale program?
 
• 15-55% OFF retail pricing.
• Rapid lead time.
• Flexible payment methods.
• POS and branding material available.
 
What about custom orders for hospitality partners?
For large commercial projects such as boutique hotels, resorts, gyms, spas and salons we can design and manufacture bath linens to withstand commercial laundering and design details specific to housekeeping needs. Embroidered logos and monograms can also be customized for your needs.
What is the lead time for large custom orders?
We require 12-14 week lead time for large hospitality orders. Smaller orders can be processed faster depending on inventory availability.
Can hospitality partners purchase retail products for their properties?
Yes, our wholesale program offers our retail line at special pricing for your projects. Please note lead time for large orders depends on availability of inventory.